Tiempo de lectura:
3
minutos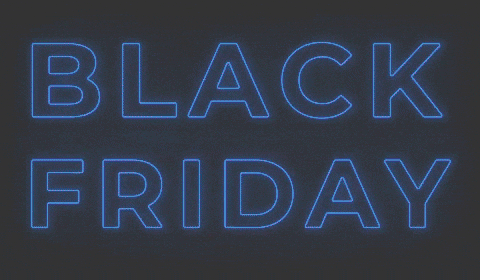 Black Friday Cyber Monday (BFCM) is a tremendous opportunity for your ecommerce business to make money.
If you want to get in on this year's biggest shopping weekend, now is the time to start planning.
A checklist to prepare for a breakthrough Black Friday Cyber Monday
The goal is simple: more sales, happier customers, fewer headaches. As always, it's the execution that's hard. With this checklist, you'll have a plan that can survive contact with the real world.
Prepare for customers who have already started researching
Reflect on what worked and what didn't
Think mobile first
Offer easy and hassle-free returns
Keep an eye on the competition
1. Prepare for customers who have already started researching
Prepare your holiday sales as early as you can and let your customers and visitors know about your upcoming sale well in advance.
According to research from McKinsey & Company, over 70% of US shoppers plan to participate in BFCM. Not only do you need to start preparing early, but you also need to ensure that customers looking for gift ideas and information on particular products find you amongst the sea of competitors.
2. Reflect on what worked and what didn't
The holiday season is an excellent time for your business to learn from its mistakes as well as its successes. The lessons you learn have their own distinct value outside of revenue earned. That's why it's important to track everything and reflect on what worked and what didn't.
As you implement new strategies and tactics this year, make sure to take notes (and screenshots) to document your decisions and the outcomes. These records will give you a benchmark for next year's holiday season, while also allowing you to see what's working for your business so you can do more of it.
3. Think mobile first
Last year, Shopify stores saw more mobile purchases than desktop purchases across all of BFCM for the second year in a row.
We should expect this trend to continue. What this means for you as a store owner is that thinking mobile first is essential.
What's your store's user experience like on mobile? Is it easy and intuitive to make purchases on your store? Is your website mobile responsive?
While you're looking at your store on mobile, make sure to examine your checkout process as well. Especially on mobile, filling in every field required to check out can be a conversion killer, as we talked in our previous post.
4. Offer easy and hassle-free returns
The holidays aren't just stressful for business owners; they're also a frantic time for shoppers. Be the business that cares and goes above and beyond the call of duty for their customers.
Make sure your return policy is clear, fair, and well-communicated on your store. It might just convince on-the-fence customers to pull the trigger, since you're showing confidence in your product and removing potential risk.
5. Keep an eye on the competition
Paying attention to your competition's marketing efforts can help you gather ideas for your own Black Friday Cyber Monday deals. The easiest way to sleuth on your competitors is to subscribe to their email list. Study the types of emails they send, and how frequently they send them. However, pay attention a little, but not too much — leave more room for your own ideas than for theirs.
Additionally, keep tabs on competitors on social media and set up Google Alerts to see which websites are talking about them.
What else can we say: treat BFCM as a learning experience. Stay motivated and ambitious, set realistic expectations, and remember to enjoy the ride.